Cremation Memorials
Cremation Memorials
We help our clients to celebrate the life and memories of a loved one by providing a range of unique memorialisation options, including beautiful rose gardens and traditional niche walls.
or call us on: (02) 8575 8100
Harmony Rose Garden
The Harmony Rose Garden has been established to provide families with a serene location for a cremation memorial. Characterised by its beautifully manicured white roses, the Harmony Rose Garden offers memorialisation locations in the lawn surrounding the roses and within the historic walls that encircle the garden.
Chapel Rose Gardens
Our Chapel Rose Gardens are located next to the historic All Souls, nestled amongst the beautiful headstones within Rookwood's old Anglican area. These magnificent gardens offer memorialisation locations directly beneath the roses, with granite markers available for creating a lasting message for a loved one.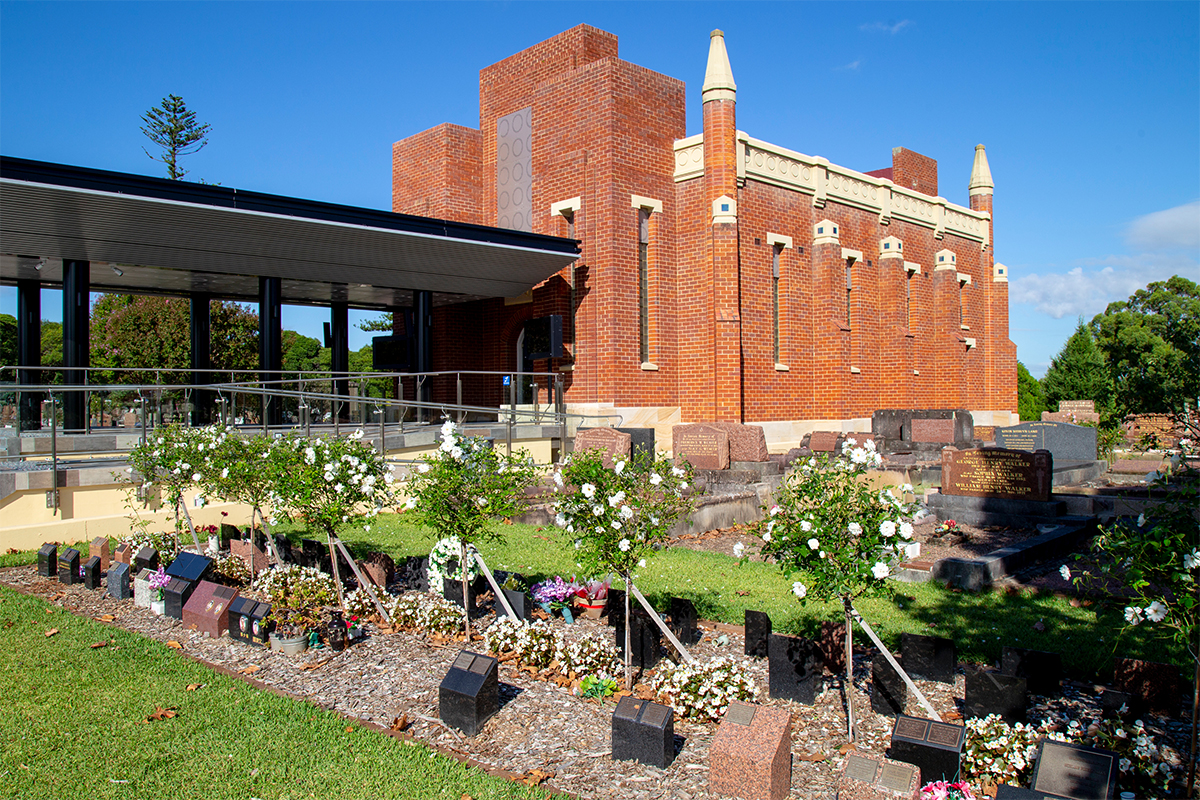 Mausoleum Niche
The Mausoleum of Eternal Rest offers niche locations that enable families to create a special tribute to their loved one. Set behind glass, these locations can accommodate up to two urns, along with small mementoes that honour each individual life.
Niche Walls
There are a number of unique niche areas available throughout Rookwood Cemetery, offering an range of choices offering families a way to create a fitting tribute that is as unique as the loved one they are commemorating.
Eternity Garden
Our new Eternity Garden enables families to be connected forever, with space available for up to four loved ones. Each circular garden is constructed of luxurious Imperial Red Stone with 24 carat gold leaf lettering.
Cremation Services
Our cremation services are recognised as one of the most cost-effective in Sydney.
Held in the newly renovated All Souls ceremonial venue, this service is akin to a regular cremation however, the casket is moved to an offsite cremation facility once the ceremony is finished.
This new service was implemented to offer families an affordability. It provides value for money, as a cremator does not need to be maintained.
Weekday cremation services are $950 and weekend services are $1330, including the use of the All Souls ceremonial venue.
or call us on: (02) 8575 8100
Related Services
Learn more about the cemetery services we offer.