Devonshire St Cemetery Service
19 November 2020
Sydney's former Devonshire Street Cemetery was respectfully remembered with original occupants given a final resting place at the historic Rookwood Cemetery, within view of the former cemetery's gates.
Rookwood General Cemetery was honoured to host a small, intimate service to reflect on the history of the Devonshire site and provide an appropriate and respectful final resting place for five unidentified souls. 2020 marked the 200th year since Devonshire Street Cemetery opened in 1820. In this auspicious year, the remains of individuals from the Anglican and Jewish faiths have made their final journey, with community-led interments.
A private service took place on Thursday 19 November 2020, which included the unveiling of two new plaques detailing for visitors their historical significance. The service was attended by representatives from the Anglican and Jewish communities, as well as delegates from heritage, archaeological and project stakeholder groups.
Anglican Reverend Edward Vaughan journeyed everyone back 200 years, with special efforts to provide prayers and readings that were common in the early 19th Century. Rabbi Moshe Gutnik from the Jewish Cheva Kadisha spoke of the importance of coming together to remember these departed souls, not for their great deeds or relationships, but as human beings deserving of respect. The traditional Jewish burial involved attendees participating in filling the grave.
The ceremony took place at the Devonshire Gates, which once guarded the colony's most notable and notorious. Situated on the northern side of Necropolis Drive in Rookwood Cemetery, were originally at Sydney's Devonshire Street Cemetery before moving in 1901 to Camperdown Cemetery in Newtown. In their time, they were the main assembly point and a meeting place for mourners.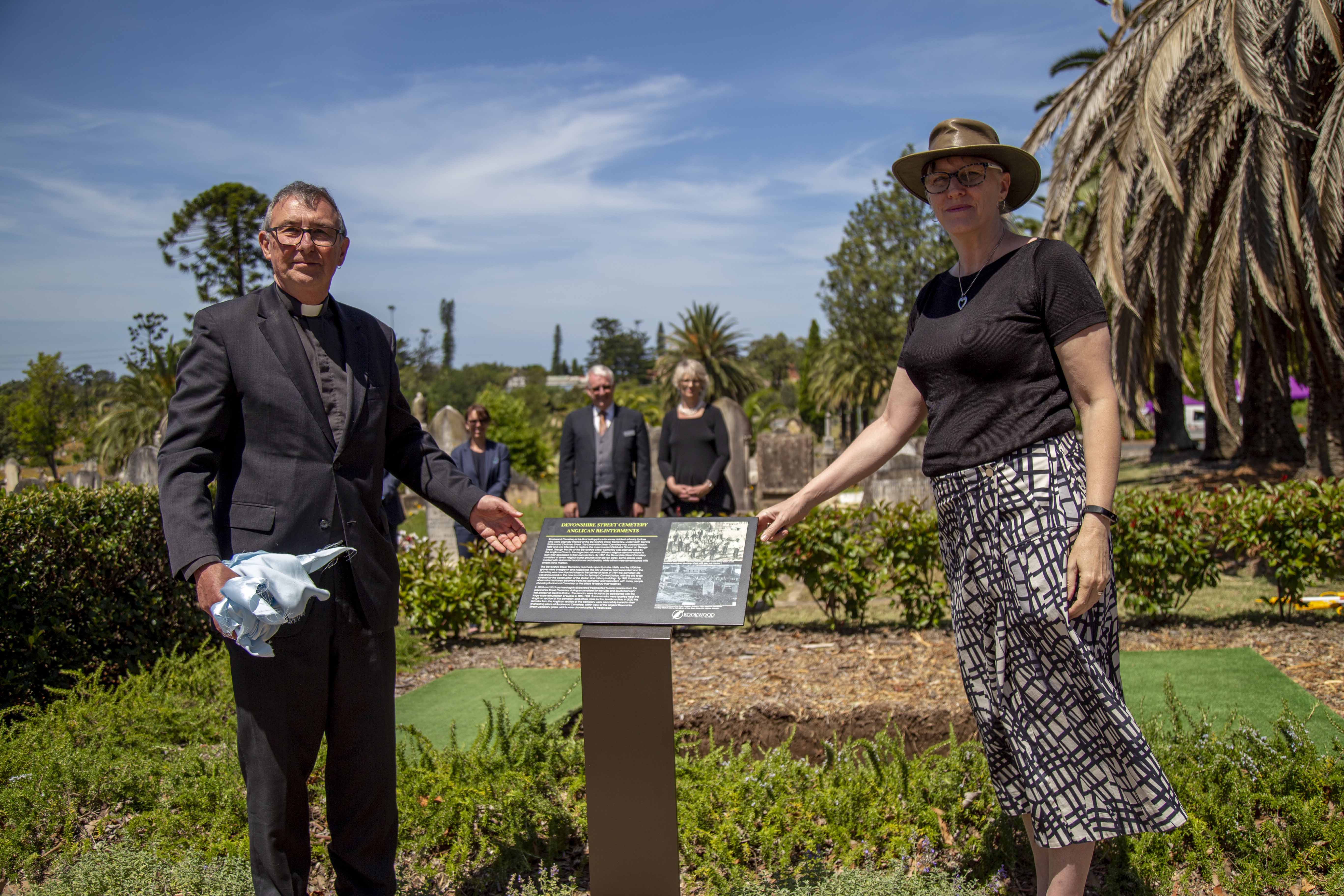 The areas are now available for the public to pay their respects.