Mausoleum of Eternal Rest
Mausoleum of Eternal Rest
Mausolea provide a unique alternative to lawn and monumental burials. Our Mausoleum of Eternal Rest boasts fine Italian craftsmanship with aesthetics, comfort and longevity.
Three magnificent levels of granite-faced crypts
Embossed glass feature walls and doors
Stunning views from the balcony
Constructed from high quality materials designed to last the test of time
Maintained by a passionate team that care about our families
Each crypt panel in the Mausoleum of Eternal Rest includes in the crypt purchase a bronze vase, the bronze frame only and a bronze eternal flame lamp to create a uniform appearance. The burial interment fee includes 60 characters of inscription in traditional brown and the cost for additional options are listed below.
Item
Qty
Specs (mm)
Price ($)
Package inclusions
Crypt panel – granite
1
-
Included
Lamp – Eternal flame (one per crypt)
1
-
Included
Vase
1
-
Included
Bronze picture frame (frame only)
1
-
Included
Inscription – character (traditional brown)
60
incised
Included
Inscription proof
2
-
Included
Additional options
Inscription – character (traditional brown) (after 60)1
1
incised
$10.20
Inscription – additional proof
1
-
$80.00
Emblem
1
-
$171.20
Bronze religious fixture
1
-
from $321.00
Photo – ceramic
1
90 x 120
$505.00
Photo - proof
1
$80.00
1Character count includes letters, numbers and symbols, but not spaces.

All prices are correct as of 24th July 2023 and subject to change. Costs are inclusive of GST.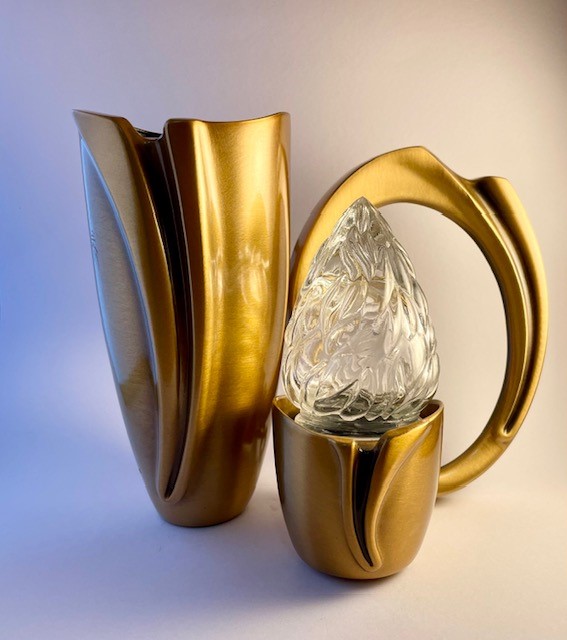 Click to download inscription order form