Restoration of Arthur Holroyd's grave
Rookwood Honours First Mayor
After Cumberland Councillor Paul Garrard identified that no descendants were maintaining the gravesite of the first mayor of the Municipality of Prospect and Sherwood, the predecessor of the former Holroyd Council, he set about making sure the grave was restored. Rookwood General Cemetery was honoured to provide services in the restoration project to ensure that Arthur Todd Holroyd's final resting place was one fitting to the contributions he made to the local area.
"Arthur Holroyd was also a judge in the NSW Supreme Court and a member of the NSW Legislative Council," said Lee Shearer, interim CEO of Rookwood General Cemetery. "We acknowledge the efforts of Councillor Garrard in ensuring a dignified resting place for Holroyd's first Mayor"
"Holroyd was also an explorer, physician, philanthropist, and a member of several societies and corporations."
"We are honoured to provide our expertise in monumental heritage and give Arthur Holroyd the dignified final resting place that he deserves."
Rookwood Cemetery is a part of the greater Sydney landscape, bringing people together to not only celebrate their loved ones, but to connect communities and share our nation's rich history, of local and international significance. The cemetery was established in 1867 after the Sydney colony outgrew its previous two cemeteries, which were located where Sydney Townhall and Central Station now stand.
"Due to our current and historical connection with Sydney's western suburbs, it is fitting that we are involved in a project to honour a man so important to its formation" added Ms Shearer.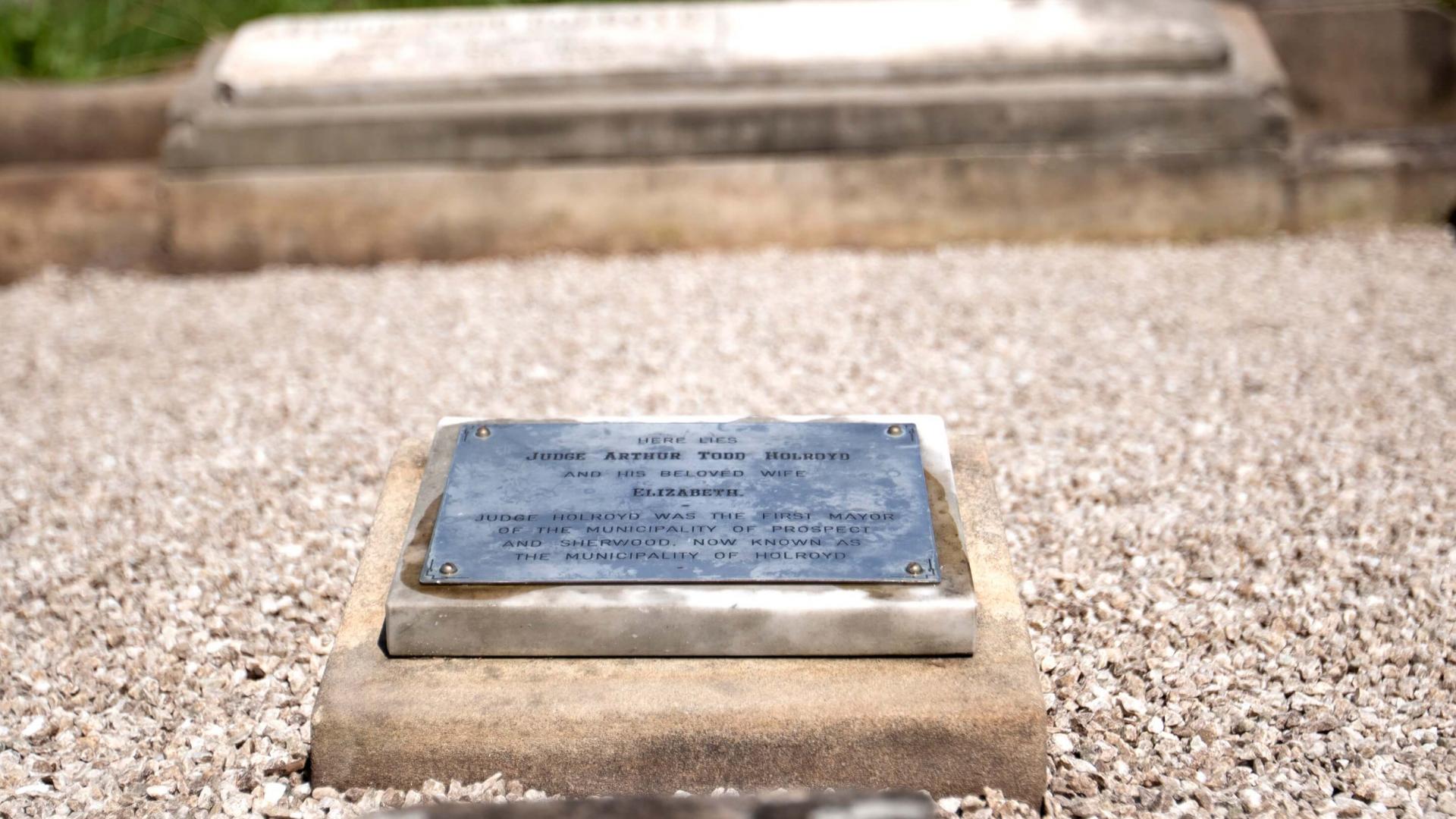 Photo: Cumberland City Council
Mayor of Cumberland City Council Steve Christou visited the site with Councillor Garrard on Tuesday 2 February. The Mayor said this is a win for those who uphold the importance of our heritage.
"This has been an important step in recognising those who came before us. I am honoured to be able to pay my respects to a man of history and a forefather of the area." Mayor Steve Christou said.
The gravesite is now available for the public to pay their respects in Section C in Zone B.