Brad Rimmer 2022

Brad Rimmer
Brad started his heritage stonemasonry career as an apprentice with NSW Public Works. This apprenticeship allowed him to pursue his interest in the conservation of heritage stone buildings (RPA, LTO, State Library, Crown St Public School). Through the course of his apprenticeship, he also completed a Graduate Certificate in Heritage Conservation at Sydney University. In 2016 he began his own heritage stonemasonry business.
Since becoming self-employed he has worked on a diverse range of heritage projects (Rouse Hill Farm, Hyde Park Barracks, The Mint, Vaucluse House, Greta Public School, RPA, several conservation projects in remote Northern Territory and various war memorials and monuments).
In 2019 Brad was awarded the George Proudman Fellowship to travel overseas and gain further insight into the use of traditional lime mortars. The fellowship saw him attend conservation training courses at the Scottish Lime Centre located in Scotland and undertake a work placement at York Minster Cathedral in England. Brad also attended the Building Limes Forum 2019 annual conference in Scotland during his fellowship trip.
In addition to running his own heritage stonemasonry business, Brad is a teacher with NSW TAFE, teaching 1st, 2nd and 3rd year apprentices the Certificate III Stonemasonry course.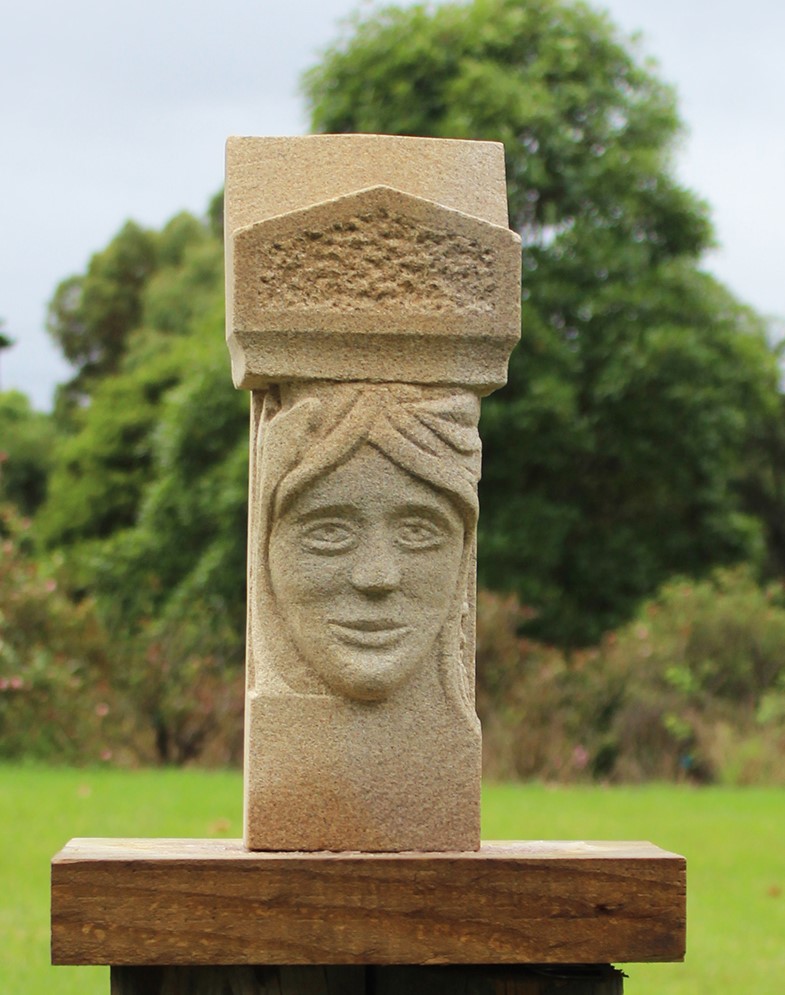 About the work
"My carving was influenced by a headstone that I like. The original one doesn't have the snakes or flowers, I added them in for the Australiana theme. The snakes are dugites, a common snake from WA where I grew up. The flowers are Hibbertia and there are a couple of gum nuts and leaves just to confirm the theme. The face is quite generic, I wasn't necessarily trying to make it look like anyone in particular. It takes inspiration from the original face on the headstone and from photos of other carved faces in various books."
Progress photos